Whats So Great About Lake Murray
What's so great about Lake Murray? Well, before I talk about what's so great, let's talk about where the lake even came from. Lake Murray is a man-made lake that was formed when the Dreher Shoals Dam was constructed on the Saluda River as a source of electricity. A lot went in to creating this lake. 100,000 acres of land had to purchased from more than 5,000 families, which sold for $15 to $45 an acre. A dozen communities had to be abandoned. 6 schools, 3 churches and about 193 graveyards containing over 2,000 graves had to be moved, although some families chose not to move graves. Then the land had to be cleared from where the water would cover the area. Work on the dam began in 1927 and was completed in 1930. The Dreher Shoals Dam, named for the Dreher family who owned the land where the dam was built, is 1.5 miles long, 375 feet thick, 208 feet high, and covers 99 acres. The reservoir began filling in 1929 with water and officially became Lake Murray in July 1930 when it reached an elevation of 298.5 feet. Lake Murray was named after William S. Murray, an engineer involved in the design and construction of the dam. The lake is 41 miles long and 14 miles wide at its widest point, covers about 50,000 acres of land, and has 649 miles of shoreline. At the time of completion, Dreher Shoals Dam was the largest earthen dam in the world and Lake Murray was the largest man-made lake in the world for electricity production.
Now, what's so great about Lake Murray? Lake Murray was built as a source of electricity but it has become a recreational paradise. It was named as one of the top 10 places to live and boat by Boating Magazine. It hosts local and national fishing tournaments, poker runs, boat races and even wake-boarding showcases. Lake Murray offers something for everyone! Whether you enjoy boating, sailing, canoeing, paddle-boarding, fishing, skiing, swimming, camping, sunbathing, or just taking in the amazing views, Lake Murray has it all! Just imagine spending all day on the lake. Take a boat for an early morning ski run, go fishing, sunbathe, ride around, pull the kids tubing, and don't forget to bring your golf clubs because you can even boat over to Timberlake Country Club for a round of golf! Hungry? There are plenty of dining options on Lake Murray. On the Chapin or north side of the lake you can boat to Rusty Anchor, Liberty on the Lake, Timberlake Country Club, The Frayed Knot, Buffalo Creek Grill or take a dinner cruise on the Spirit of Lake Murray. On the Lexington or south side you can boat to Charlies Fisherman's Wharf, Last Resort Marina, or Spinner's Resort & Marina. But be sure to plan your dinner around the sunset though. You don't want to miss a Lake Murray sunset! It's breathtaking! The best place in my opinion to view the sunset is near Bomb Island. Not only can you watch the sunset but you can also view the Purple Martins by the thousands! And let's not forget the spectacular 4th of July Fireworks show! Lake Murray can also be enjoyed from one of its many parks including Dreher Island State Park and SCE&G Park and Swimming Beach.

Although Lake Murray offers lots of fascinating things to enjoy, some of the most fascinating things are what's under the lake! Remember when the land was being cleared to form the lake and some people didn't want to move the graves? Yep, there's some graves under there! There's also a bridge, bomber airplanes, a pipeline, railroad tank cars, a rock house, homes, boats, and bomb fragments. How did the planes end up there? Well, in the 1940s, the Doolittle Raiders used Bomb Island as target practice during their training.
Perhaps the best way to fully enjoy Lake Murray is to actually live there. Imagine waking up each morning and looking out over the lake. Imagine driving home on the weekend, parking your car & leaving it there until Monday morning. It's like living in vacation-land. It's living a dream! Ready to buy your dream home on Lake Murray? Let me find the perfect lake home for you! Click here for homes currently available on Lake Murray!

Contact me for more info!
Mark Baatz Real Estate Professional, Representing Buyers and Sellers in The Midlands in South Carolina, Chapin, Lake Murray, Irmo, Lexington Real Estate. Mark Baatz 803.354.6821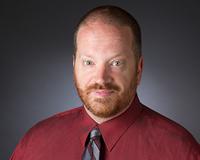 Author:
Mark Baatz
Phone:
803-354-6821
Dated:
April 15th 2015
Views:
1,309
About Mark: Mark Baatz has real estate in his blood. His mother was a successful agent for 25 years, and taught ...