Why Buying Is Better Than Renting In Chapin SC
I'm often amazed by how many of us are still renting out here in Chapin. I used to think that owning a home was something I'd never be able to do, and that owning would be much more hassle than it's worth, but the truth is, owning is not only cheaper, but easier too. Which is why, I've created this list to help you understand the pros and cons.


You can paint your dining room purple, or yellow, or orange, or whatever color you want. In fact, you can paint any room you want. You can even knock down all the walls in a room if you wanted to (with the right permits, and someone who knows how to do it, of course). That's because when you own your house, it's yours to do with as you please. 
Save money on energy costs. When you're a renter, you get what you get. Which means you pay your energy bill based on what you've got. I mean, you could do the whole tarp-your-windows-in-plastic thing, but you might lose some of your security deposit because of all those staple holes around the windows. In the home you own, you'll be able to replace those drafty windows with heat saving ones, or replace your a/c unit, add insulation, or even add solar panels to the roof! Think of all the money you'll save!
Paying off a Mortgage gets you a house, paying your rent only gets you one more month. This is that thing that everyone tells us, right? Your rent is higher than a mortgage would be for this space, and, of course, you know it's true because why else would your landlord be renting it to you, if not to make a profit? While your landlord is building equity is home, and building his credit, you're just making his lifestyle possible. Why not make your money more efficient too?
Chapin is one of the best places to live. Okay, so maybe I've got a little bit of bias going on here, but we're a growing community for a reason. People like it here. People are happy here. The schools are great, the water here recently won the top 10 best tasting water in the country, and the shopping is pretty darn good too. If you're into outdoorsey stuff, you've got Lake Murray a hop, skip, and jump away. There's plenty of good eats in town, and oh yeah...there's ME! 
Homeowners spend less on furniture. This one surprised me too, but think about it. When you're renting you have to buy specific furniture to fit your space, right? You tend not to spend as much on furniture at one time, but since you're buying lower quality furniture, you're also replacing it more often. When you own a home in Chapin, you tend to spend good money on quality furniture up front, and make it last for years. Who knew?!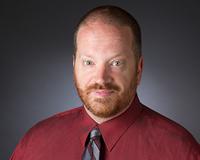 Author:
Mark Baatz
Phone:
803-354-6821
Dated:
January 22nd 2014
Views:
1,046
About Mark: Mark Baatz has real estate in his blood. His mother was a successful agent for 25 years, and taught ...